Responsibility for
Blocked Drains in Bracknell?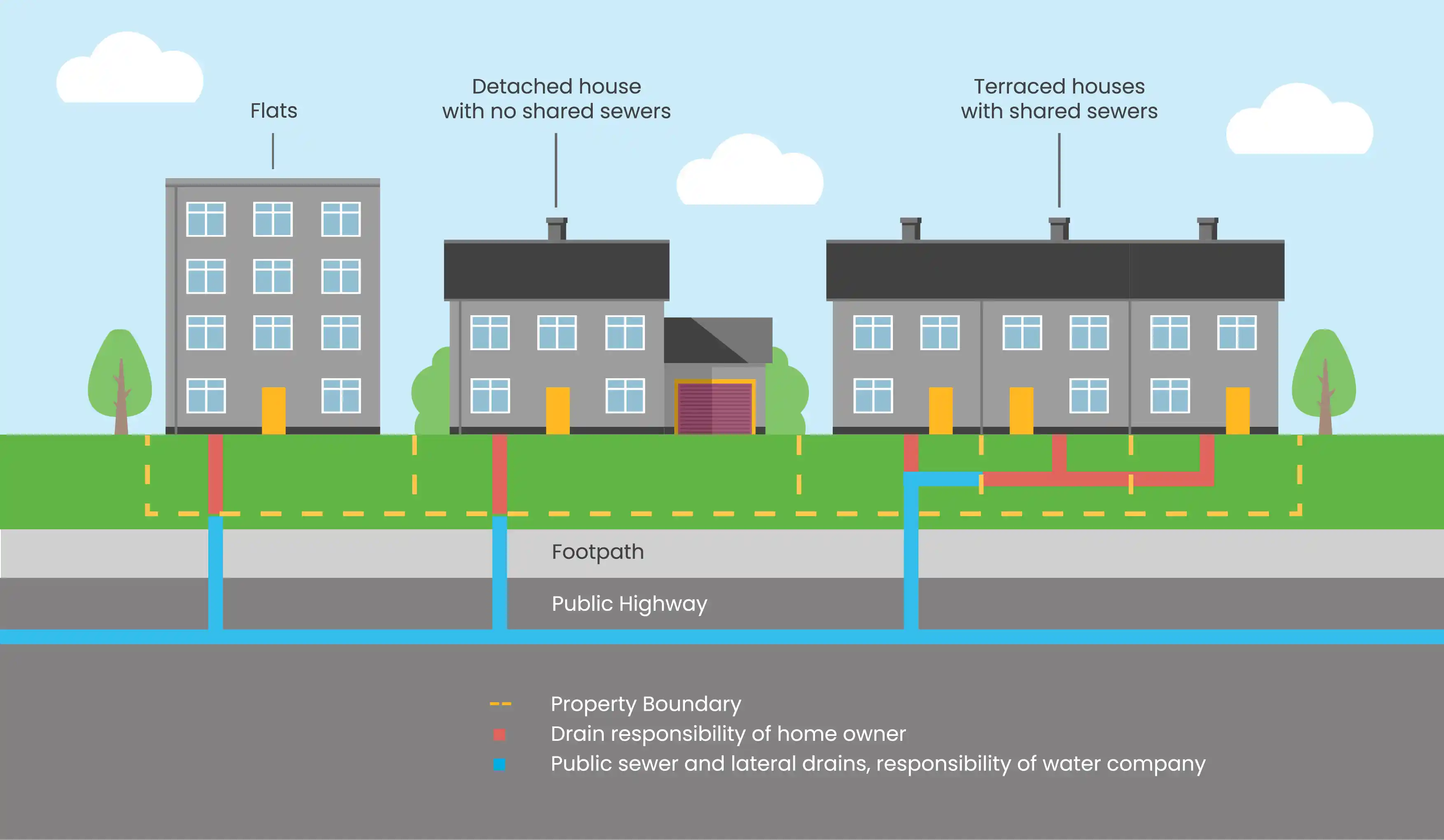 If you suspect you're dealing with a blocked drain, it's important to establish whether unblocking it is your responsibility. If the drain is located outside of your property's boundary, or shared with a neighbouring property, it's likely to be the responsibility of Thames Water who manage and maintain sewers and lateral drains that connect to public foul or surface water sewer systems in the Bracknell Forest Borough area.
When a blockage exists within the boundary of your property it can get a little more complicated to establish responsibility. Let's start with internal blockages like sinks, showers and baths... These are always the responsibility of the property owner along with outside kitchen drains. You will often be able to remove blockages yourself using a range of 'DIY' methods but should contact a drainage specialist where problems persist or worsen.
When dealing with blocked outside drains, property owners are responsible for unblocking and maintaining the sections of drain the solely service their property. When the outside drain joins a shared drain it ceases to be the responsibility of the property owner and for Bracknell, becomes the responsibility of Thames Water.
Our highly experienced customer services team are here to help you determine whether you're responsible for drainage issues at your home or business. Get in touch if you're experiencing the problem of blocked drains Bracknell and need to find out who's responsible.